Entertainment and Content
Delivery Solutions

Pay channels and Free to air channels
RegalTech specializes in providing quality television viewing experiences. we were the first company in the Middle East to offer satellite services to the local population. We continue to be the leading providers of Free-to-air and Pay channel content, through the latest IPTV and SMATV technologies. We deliver high resolution content, and related technologies like 4K and 8K on varied display formats, from large screen LED and Video walls, to mobile screens.
We offer a one stop solution for all the available pay channels, in various languages ranging from Russian and German to English and Arabic. In addition, our technical support team, and easy renewal options offer seamless service to our customers.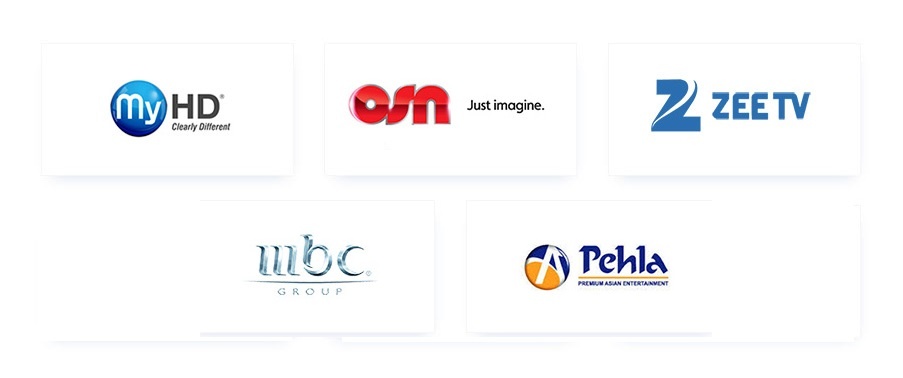 SMATV and IPTV
Regal Technology delivers high quality content to communities, individuals and organizations, in addition to channel delivery, offering an integrated and seamless service.
SMATV: SMATV is most commonly used within communities where a shared antenna is installed for better cost efficiencies.
IPTV (Internet Protocol Television): Digital television services are enabled through Internet Protocol, allowing entertainment with high quality HD images.
Our integrated approach allows flexibility, negligible downtime, optimum high-end output, and time and cost savings. Putting the customer first, Regal Technology ensure uninterrupted streaming and network through Ethernet over Coax (EoC), Structured Cabling, and Fibre Optic technology.
Some of Our Providers Include